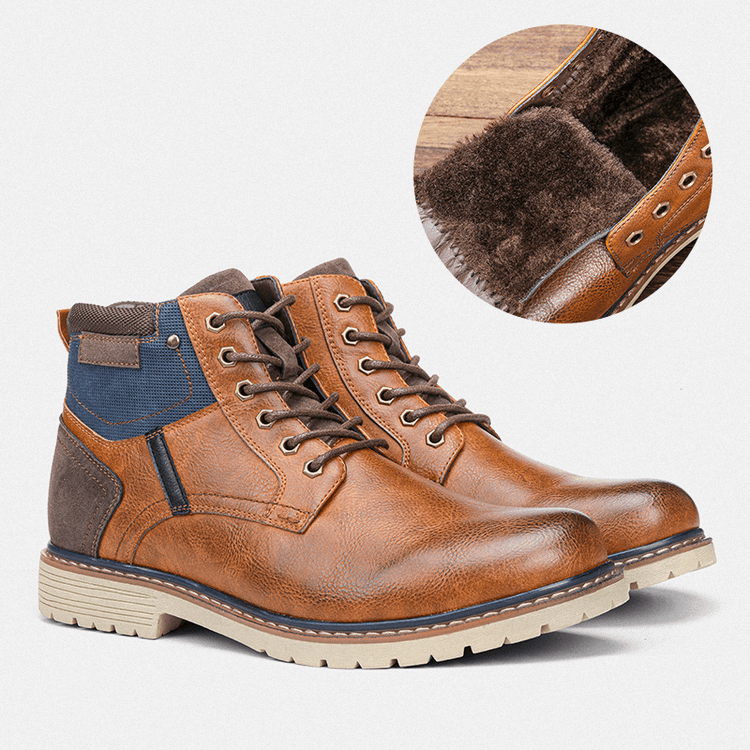 When thinking of boots, people usually mistake them for heavy and bulky. For this boot, this no longer applies. We have combined a lightweight and durable polyurethane outsole to improve comfort and maximize service life. Our polyurethane outsole composite material is resistant to oil stains and chemical attack in most workplaces. The wedge-shaped design of the outsole prevents dirt and mud from sticking to the bottom and provides ultimate traction.

Everyone needs a comfortable and durable work boot. This boot uses a polyurethane outsole to provide shock absorption, comfort and reliable performance. The work boots are made of high-quality oil-tanned leather and are ideal for those who are looking for stylish-looking work shoes. These tall classic boots feature heavy-duty polyurethane wedge soles at the bottom. This foam structure contains tiny bubbles, making the material lightweight, flexible and shock-absorbing. In addition to providing the same safety and lightweight flexibility, the boots include oil-repellent and non-slip qualities suitable for a variety of working conditions, suitable for the work requirements of ironworkers, carpenters and construction workers. The upper leather of the boots is very durable. Over time, wear, scratches and marks will give the boots a unique luster. The calf forces the soles of the feet to rest properly, helping to support the arches of the foot and reduce the pressure on the feet. For stubborn boot wearers, this is for you.
-Product Features-
Waterproof Cowhide Fabric
Stable & Secure
All Day Comfort
Durable and Breathable
All-round Protection
Non-slip and Wear-resistant
Shock absorption
Multi-functional
Perfect For Outdoor
Keep Warm
-Product Size-
Size: 7.5-12 US normal size. If your feet are fat or wide, choose a larger size.